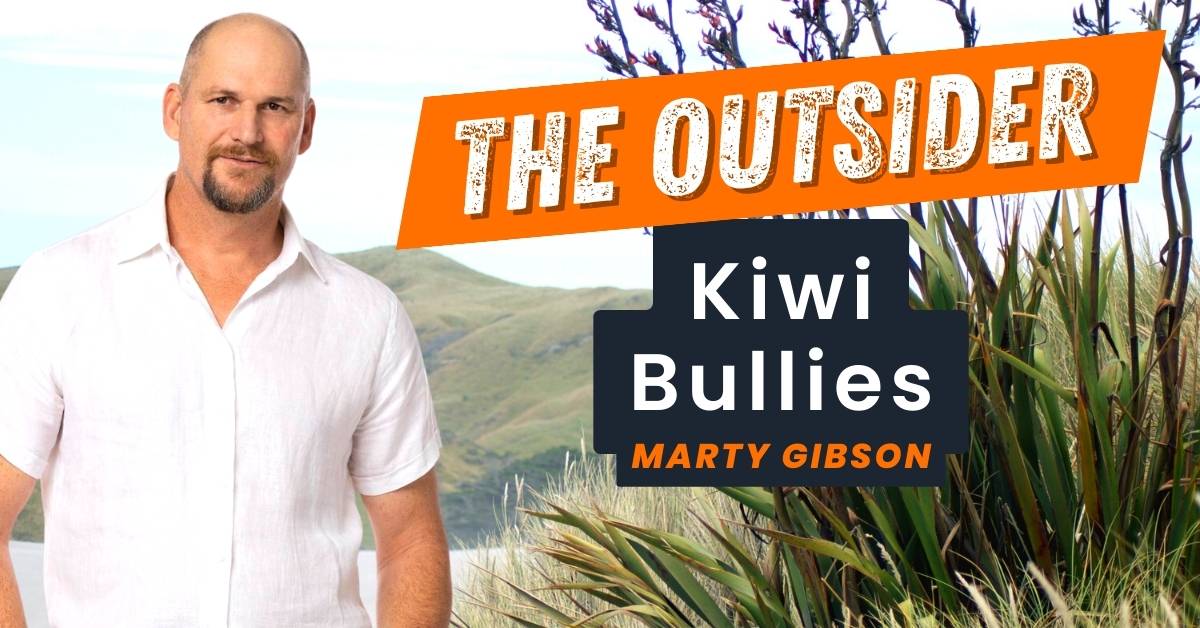 By Marty Gibson
For many of us, hearing that one of the few remaining Labour ministers with some promise behaved like a bully is not a shock — the real shock is the pearl-clutching shock of the media, public service and political class.
Those of us with grave reservations about the globalist socialist kindness utopia promised by Ardern and her merry band of Marxist student politicians understand that many have suffered far more than the overpaid officials Kiritapu Allen got shouty at. Those of us in the lower tier of Aotearona's "yup, yup … that's what it is" dystopia have experienced bullying by the state that would have been unimaginable in New Zealand four short years ago. The idea that there is no issue because officials have made no "official complaints" is laughable to those of us who saw the corruption of medicine, academia, police, politicians and the media — all enabled by the reluctance of most people to put their careers at risk by speaking out against madness, injustice and commercial interests. People don't just have hurt feelings because of this moral cowardice — they have lasting psychological trauma, some have permanent health problems, have been financially-ruined and isolated from friends and family. And some are dead. And we're not allowed to talk about it if we want to keep our jobs.
If nothing else, I have respect for Allen for being honest, at least in her behaviour toward officials. Nothing was more jarring than hearing politicians talk about kindness with a smile as they bullied anyone who spoke against them as they dismantled our nation and damaged our children, friends and families. It's almost enough to make you look forward to the velvet glove coming off the steel fist of totalitarianism completely, to finally wake up our bewildered fellow citizens who still fawn over the career politicians and big pharma-corrupted medical establishment overseeing this terribly risky lurch away from freedom.
The rest of the world watched New Zealand's lurch away from freedom with bewildered horror, as did many of those of us with an understanding of history and an ability to think for ourselves. When you look at some of our less enviable statistics behind our 100% Pure New Zealand facade, it's easier to understand.
During 2018 the Economist reported that New Zealand had one of the world's highest gang membership rates. In May 2022 the Police Commissioner said the best indication suggested we have 8,000 members of these criminal "bullying clubs", terrorising citizens and corrupting and abusing children. New Zealand has the third highest rates of school bullying out of 36 OECD countries participating in the 2018 PISA (Programme for International Student Assessment) survey.
We have the world's third-highest rate of murder of children under 14.
New Zealand has a terrible problem with bullying, and all our Marxist revolution has done is pull the mask off it. As Indian author Nitya Prakash said, "If you are willing to abandon your principles for convenience or social acceptability, they are not your principles. They are your costume."
Now we've seen what's under the costume of those who we assumed were there to protect us, there's no unseeing it.
We have to face it and fix it, because it's almost too late.

Marty Gibson has been an engineering polymers technical salesman, a quarry engineer, a used car salesman, and a cleaning contractor. Conceived in Janet Frame's bed and descended from the first white woman born in Poverty Bay, he has worked in shearing gangs, pruned pine trees and driven trucks in road gangs patching potholes. He has been a bouncer, barman, beekeeper, builder, and painter. He drove prostitutes around Wellington, spent five years as a journalist for The Gisborne Herald, and worked as a media and marketing contractor for iwi, medical organisations and polytechs. He has a bachelor's degree in science, and post-graduate qualifications in marketing.
He now lives happily in New Zealand's Florida, Papamoa. He makes olive oil, has a carpet cleaning business, and is a keen gardener, husband and father of three young children.
Our Contributor
Share This Show