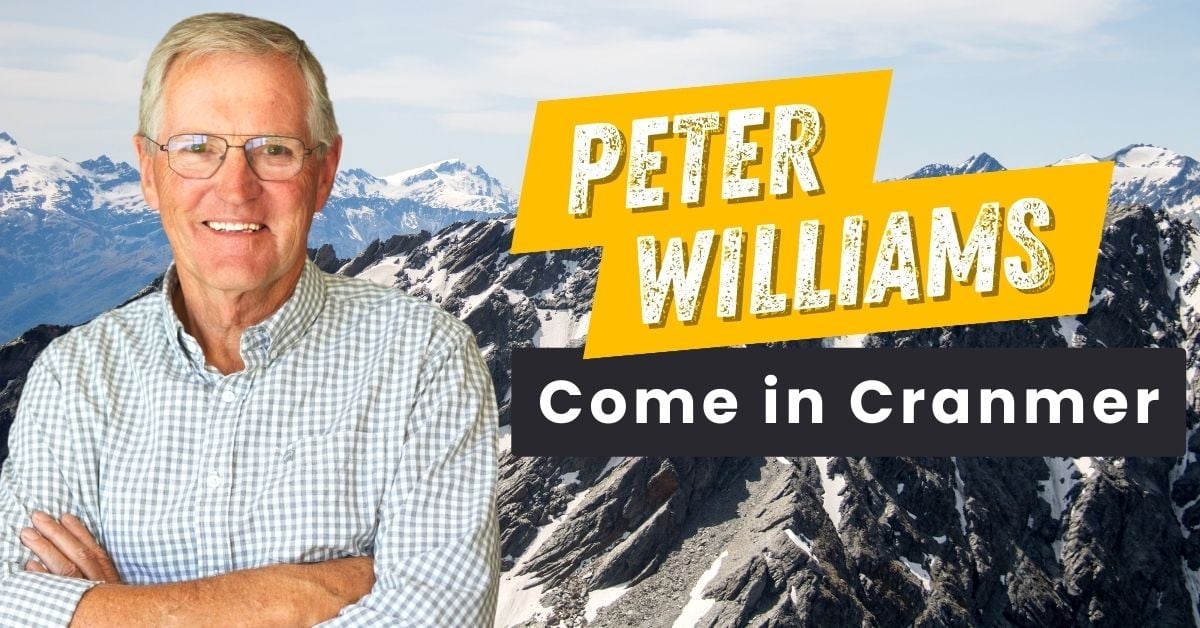 COME IN CRANMER
Blogger's identity revealed
By Peter Williams
Thomas Cranmer's real identity has been blown.
The lawyer and blogger and tweeter who has exposed many a scandal in the last year or so had one of his stories published under his real name in the English Spectator magazine in April.
So in that respect it wasn't hard to find out who he is. His real name had been known to many anyway, and we knew that he had  worked in corporate finance in London because he had often written about aspects of his working and professional life.
Thus he was perfectly placed to analyse the financial aspects of the Three Waters legislation, and the high risk profile the new Water Services Entities will assume.
But Business Desk, owned by New Zealand Herald publisher NZME, set out to do a hit job on Phillip Crump yesterday. Maybe they're just jealous that their investigative and analytical skills have been severely shown up by Mr Crump in his Substack writings, and more recently with his revelations on Twitter or X.  
Among the lines in the article on Phillip Crump yesterday was this:
 "Crump, as Cranmer, has asserted that iwi gain special capacity to require the proposed new water entities to act on any statement they make about Te Mana o Te Wai, the underlying concept that the legislation seeks to protect. This has become a widely held misinterpretation of the legislation among its critics."
Just how can the Business Desk writers of this article, Daniel Dunkley and Patrick Smellie, use the phrase "widely held misinterpretation of the legislation" ?  
The actual law says this in  Section 141: "A response to a Te Mana o Te Wai statement for water services must include a plan that sets out how the water services entity intends to give effect to Te Mana o Te Wai."
If that's not iwi, who are the only ones able to make Te Mana o Te Wai statements, not gaining special capacity to require the entities to act on any statement, then I don't know what is. After all, what does "give effect to " mean?
It means you must do it.
Therefore Phillip Crump's interpretation is not a widely held "misinterpretation" at all. But then NZME is the recipient of more than 7 million dollars from the Public Interest Journalism Fund, the PIJF.
The conditions of that funding are that recipients must "actively promote the principles of te Tiriti o Waitangi."
Having a lawyer point out the obvious advantage of iwi over the rest of us in the Water Services Entities Act is not in keeping with conditions of getting lots of PIJF money from the government.
Hence Business Desk are  guilty of misinterpretation themselves.
Our Contributor
Share This Show