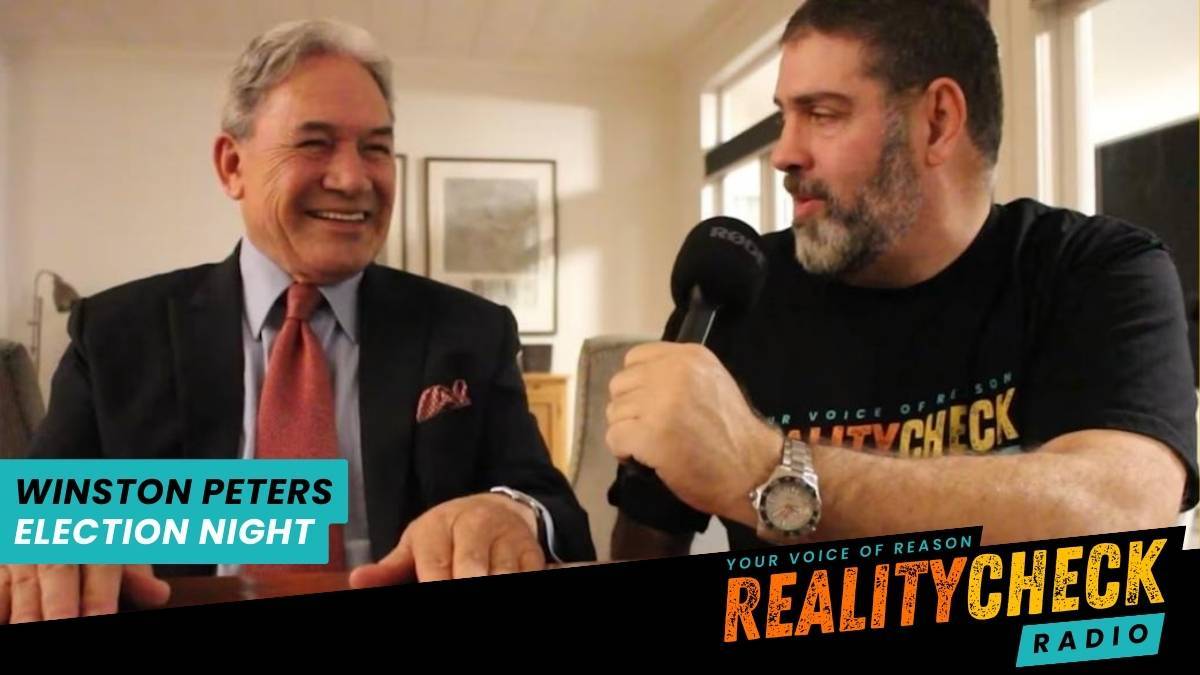 Winston Peters speaks with Cameron Slater on Election Night 2023
Cam's Take on Election
(As appears on the BFD website 16 October 2023)
The three parties campaigning to change the Government, National, Act and NZ First, secured over 54% of the vote, while the three pro-Government parties received 40%. In terms of seats, it's 69 to 52, indicating a shift to the putative conservative right (note I used small letters) gained 26 seats, and the Left and hard left lost 25.
National has exceeded expectations, securing significant victories in electorates such as Mt Roskill, which they never thought they could win. The importance of electorates cannot be understated, as they provide visibility and credibility in the community. Currently, Labour only holds 17 of 72 electorates, with their base primarily concentrated in the North Island. In the South Island, they hold seats in Christchurch and Dunedin.
Sure Christopher Luxon has become the Prime Minister as a first-term MP, which ordinarily would be an extraordinary achievement. Except this was the worst Government in living memory and National failed to get over 40% like the halcyon days of John Key.
I don't think National's brains trust can take as much credit as some are placing with them. Chris Bishop endured an angry Christopher Luxon for his brain fart the week before the election, by suggesting we may need another election. Sources tell me that Luxon was caught by surprise by that.
Labour ran an exceptionally negative campaign , supported by their union flunkies in the CTU. The outcome of this election reflects a loss for Labour, not because they have bad people in their ranks but because they were inept, nasty, and dead set useless. Watching Christopher Hipkins claim they built 13,000 house without even mentioning they promised 100,000 was like watching and cheering on the special kid come home in the school cross country 30 minutes behind the rest.
Some will say that talented Labour MPs and candidates have lost or that they were good people, but I have to disagree. They voted for division, racism, segregation and demonisation. Good people don't do that.
However, the loss can be attributed to their gross incompetence, as they failed to deliver on numerous iconic promises and increased taxation and spending by $60 billion a year, resulting in worse outcomes across health and education sectors.
In contrast, Bill English, who wasn't much chop as a leader but a good Finance minister managed to deliver budgets with zero spending increases while improving health and education outcomes.
Labour's abandonment of the Better Public Services targets in 2017 was their first and most significant mistake. In business what gets measured get done. Labour hates measuring anything except how much tax they are grabbing and how much they are spending. A classic failure is the $1.9 billion dropped into mental health that disappeared just as fast as Phil Twyford's credibility.
The results for the ACT Party were consistent with recent polling, although they may have expected a higher vote share. David Seymour was sitting at 15% plus in 2022, but shed a good chunk of support by silly grandstanding, arrogance and hubris culminating in attacks against the very man they are going to need in coming days.
Nevertheless, their victory in Tamaki is a significant morale boost and holds tactical importance, even if it was a rather nasty attack against a supposed coalition partner. National MPs in Auckland should now focus on their electorates, as ACT may aim to win a third Auckland electorate in 2023.
The Greens achieved a good result compared to 2020, although slightly lower than expected. Their wins in Wellington Central and likely victory in Rongotai set them up well, and Labour may have lost some younger progressive voters to the Greens. The Greens however rather stupidly believe it is because of their brilliant campaigning and policies. They are wrong, it is because Labour was tits, and the hard left went to the Greens. Fortunately their prescription of communism and looter policies has been soundly rejected by the electorate as a whole.
NZ First also had a good result in line with the polls, allowing Winston Peters to return NZ First to Parliament, where they may have a significant role, possibly in the government. The last three weeks of the campaign saw firstly the Act Party attacking Winston, then Labour and then National to varying degrees. All it did was give Winston oxygen and boosted his result.
Working with NZ First will present challenges but also opportunities, as three center-right parties seek to balance the three center-left parties.
Te Pati Maori had a successful night, with the number of electorates they will secure yet to be confirmed. Currently, they have four but could end up with three or six, dealing a significant blow to Labour in these electorates. This shows that their overt racism has a willing audience amongst Maori voters, and does not bode well for the future.
There are around 600,000 special votes, which include overseas voters and those outside their electorate on election day. That is 20% of the vote, and it may throw up some curve balls. Waiting for those results to come in would be wise before rushing to assume National and Act can govern alone.
If you watched the rolling coverage on the election results website to the end you would have seen National drop from almost 41% when Luxon claimed victory to less than 39%. Act too slide away, but NZ First was still gaining.
The specials will be important and may necessitate including NZ First formerly.
This is election isn't quite over until the fat lady sings, but Megan Woods is staying pretty quiet right now.
Our Contributor
Share This Show